Martes 18 febrero 2014



El multifacético y versátil actor Clive Owen, será el invitado de honor del Festival Internacional de Cine de Cartagena de Indias, FICCI 54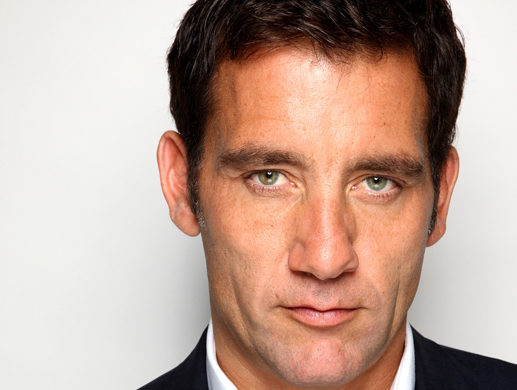 Reconocido en el mundo por sus diferentes actuaciones en importantes películas de Hollywood, Clive Owen ha demostrado que ningún papel es imposible para él. Con una amplia trayectoria en la que ha evitado encasillarse en un solo rol, Owen representa un balance casi perfecto entre sensualidad, intelectualidad y fuerza. Posee la habilidad de actuar como el personaje sensible y atormentado que muestra en la reciente Words and Pictures (2013) o en Children of men (2006), de una manera tan creíble como lo hace de hombre duro y sensual, faceta que encarna en su última película Blood Ties (2013), la cual tendremos ocasión de ver en el festival, o en otras como Beyond Borders (2003) o The Bourne Identity (2002). Pero de igual forma puede encarnar al protagonista inmoral de Croupier (1998) o al bisexual de Bent (1997). Todo un gran actor que estará en el Festival Internacional de Cine de Cartagena de Indias que se llevará a cabo del 13 al 19 de marzo de 2014.

Esta versatilidad le viene, sin duda, de su sólida formación como actor. Su interés por el teatro comenzó muy joven. Se graduó en la Royal Academy of Dramatic Art en el año de 1987, luego se ganó un lugar en el Young Vic, famosa compañía de teatro en Londres.

Uno de sus papeles más representativos en el cine de Hollywood fue el de Larry Gray en la película estadounidense Closer (2004), con el cual estuvo nominado a mejor actor en los premios Oscar y ganó en esta misma categoría un Golden Globe y un premio BAFTA. En este largometraje compartió escena con reconocidos actores como Julia Roberts, Natalie Portman y Jude Law.

Al actor inglés no han dejado de lloverle las ofertas para grandes películas norteamericanas. Participó por segunda vez con Julia Roberts en la película Duplicity (2009). También compartió pantalla con actores como Denzel Washington, Matt Damon, Keira Knightley y Jennifer Aniston y tuvo la oportunidad de hacer parte del destacado elenco de la película Sin city (2005).

Clive Owen ha sido merecedor de los mejores elogios de la crítica cinematográfica, que siempre se ha hecho eco de esa mencionada capacidad polifacética para interpretar diferentes tipos de personajes. Entre sus películas más importantes se encuentran Los hijos de los hombres (2006), El rey Arturo (2004), Descarrilados (2005), Elizabeth, la edad de oro (2007) e Intrusos (2011).

La premier Latinoamericana de su más reciente película, Blood Ties (2013) de Guillaume Canet, se proyectará como parte del evento que se realizará el viernes 14 de marzo, a las 6:00 pm en el Teatro Adolfo Mejía, donde después de entregarle una India Catalina, el actor sostendrá una conversación pública con la directora del festival. Como el resto de la programación, el evento será gratuito con prioridad de entrada a los acreditados.

Este programa es realizado con el generoso apoyo de Cine Colombia.


IMPORTANTE: Hasta el próximo jueves 20 de febrero estarán abiertas las acreditaciones con descuento para el FICCI 54. Para iniciar su proceso de acreditación puede hacer click AQUÍ.



Tuesday, February 18, 2014



The multifaceted and versatile actor Clive Owen, will be the guest of honor at the 54th international Film Festival of Cartagena de Indias (FICCI)

A prolific icon in contemporary Hollywood cinema, Clive Owen's resume is remarkable in its depth and breadth. His range of characters knows virtually no boundaries. In contrast to so many of Hollywood's leading men, Owen's wide-ranging career has denied Hollywood's tendency to typecast its stars. He represents an almost perfect balance of sensuality, intellectualism and strength. He is as comfortable with sensitive and tormented characters, as in his recent film Words and Pictures (2013) and in Children of Men (2006), as he is with traditional male roles, such as in Beyond Borders (2003), The Bourne Identity (2002) and his latest movie, Blood Ties (2013), which we will have the opportunity to enjoy at this year's festival. Owen is known for his appetite for new challenges, whether it be an immoral character as in Croupier (1998) or a bisexual in Bent (1997). FICCI is honored to welcome this superb actor as an Honoree at this year's International Film Festival of Cartagena de Indias from March 13th to 19th.

Part of Owen's versatility undoubtedly comes from his classical training. His interest in theater began at a young age. He graduated from the Royal Academy of Dramatic Art in 1987, and then won a place in Young Vic, the legendary London-based theater company.

Owen's break-out Hollywood moment was playing Larry Gray in the U.S. film Closer (2004), alongside Julia Roberts, Natalie Portman, and Jude Law, for which he was nominated for an Oscar, and for which he won a Golden Globe and BAFTA Award.

This English actor is now a regular in mainstream Hollywood fare. He acted for a second time opposite Julia Roberts in the film Duplicity (2009). He also shared the screen with Denzel Washington, Matt Damon, Keira Knightley and Jennifer Aniston as part of the stellar cast of Sin City (2005).

Clive Owen has always been a critics' favorite, enjoying high praise for his versatility and range. Among his most important films are Children of Men (2006), King Arthur (2004), Derailed (2005), Elizabeth, The Golden Age (2007) and Intruders (2011).

The Latin American premier of his latest film, Guillaume Canet's Blood Ties (2013), will be a highlight of the Friday, March 14th event, taking place at 6:00 pm in the Adolfo Mejía Theater, where, after being presented with the India Catalina prize, the actor will be publicly interviewed by FICCI's director, Monika Wagenberg, at public event (with admission priority given to accredited FICCI participants).

This program has been made possible with the generous support from Cine Colombia.



IMPORTANT: Accreditation Discounts are available through Thursday, February 20. To start the accreditation process please click HERE.